Quick question for you: How many different insurance companies are there in Canada, that provide employee benefits coverage?
Five? Try again.
Ten? Still not there.
Twelve? Getting close.
Would you believe that there are more than 14?
Every April, Benefits Canada (the leading Canadian publication on employee benefits coverage in this great country of ours), publishes a list of the total employee benefits business that each insurance company has. We've put together an infographic of this 2015's stats – and yes, the numbers are correct.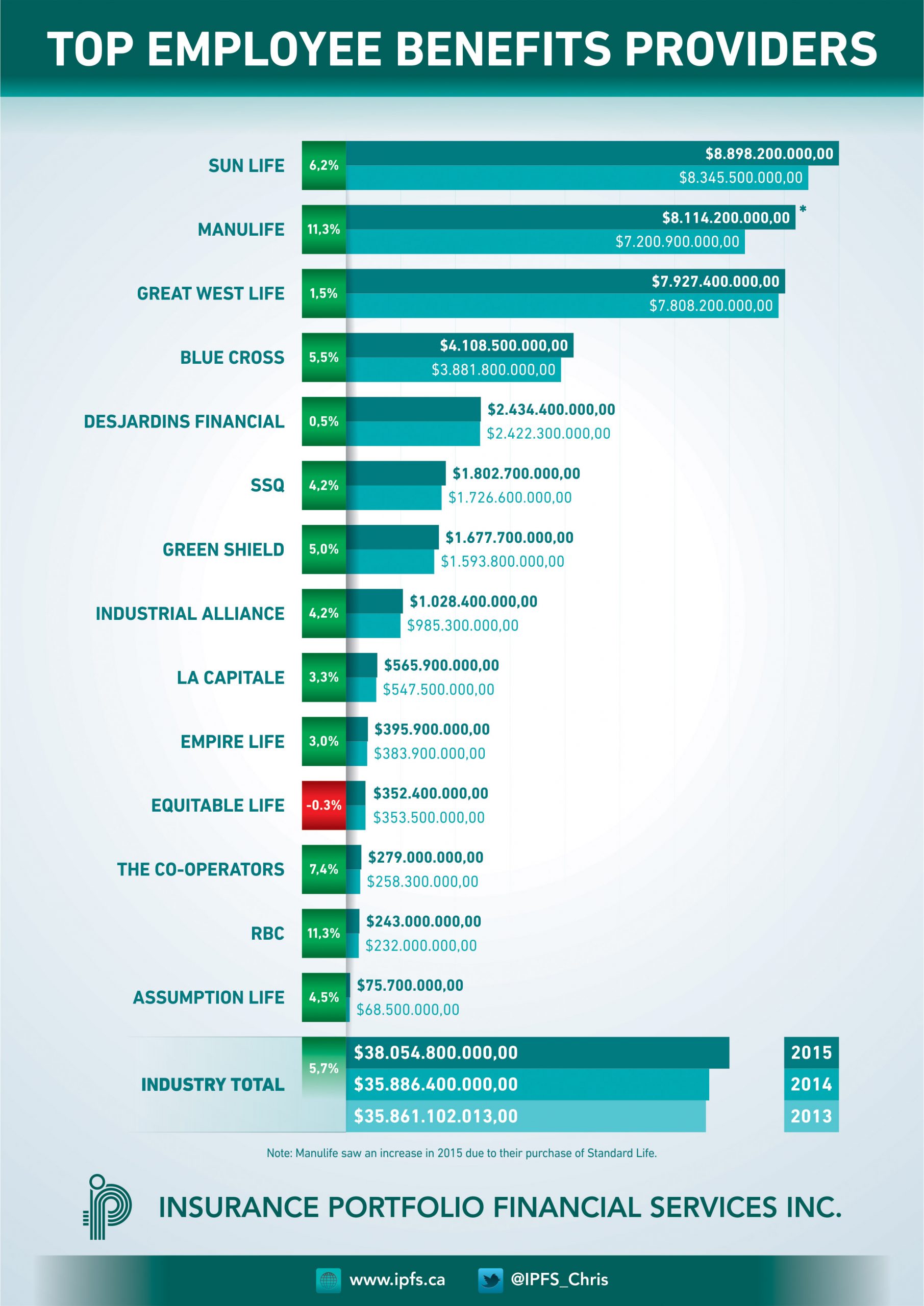 Almost every insurance company was up between 0.5% and 6.5%. The only exceptions to this were Equitable Life (down a small amount: -0.3%), and Manulife. Manulife was up 11.3%, but this was mainly because they purchased Standard Life, who, in 2014 had $749,000,000 in employee benefits business.
We should mention that there are other insurance companies who are not on this list (Cigna, Group Medical Services, Wawanesa, and others), but they're all below Assumption Life's $75,000,000.
Something else to point out – RBC's $243,000,000 is just life and disability coverage. Their health and dental coverage is with Greenshield.
We promise to update this in the spring of 2017.