It's that time again – the latest figures on employee benefits coverage in Canada have been released.
Every April, Benefits Canada releases data on the top employee benefits providers in Canada. Some years, there are interesting stories behind dramatic changes in the year-to-year figures. For example, in the 2016 results, Manulife saw a significant increase in their total employee benefits business, because in 2015 they finalized the acquisition of Standard Life. In other year(s), you'll see companies lose business (like The Cooperators experienced between 2007-2013, when their benefits business dropped from $349m to $249m – since then, they have rebounded to nearly $300m).
With that said, here are this year's figures: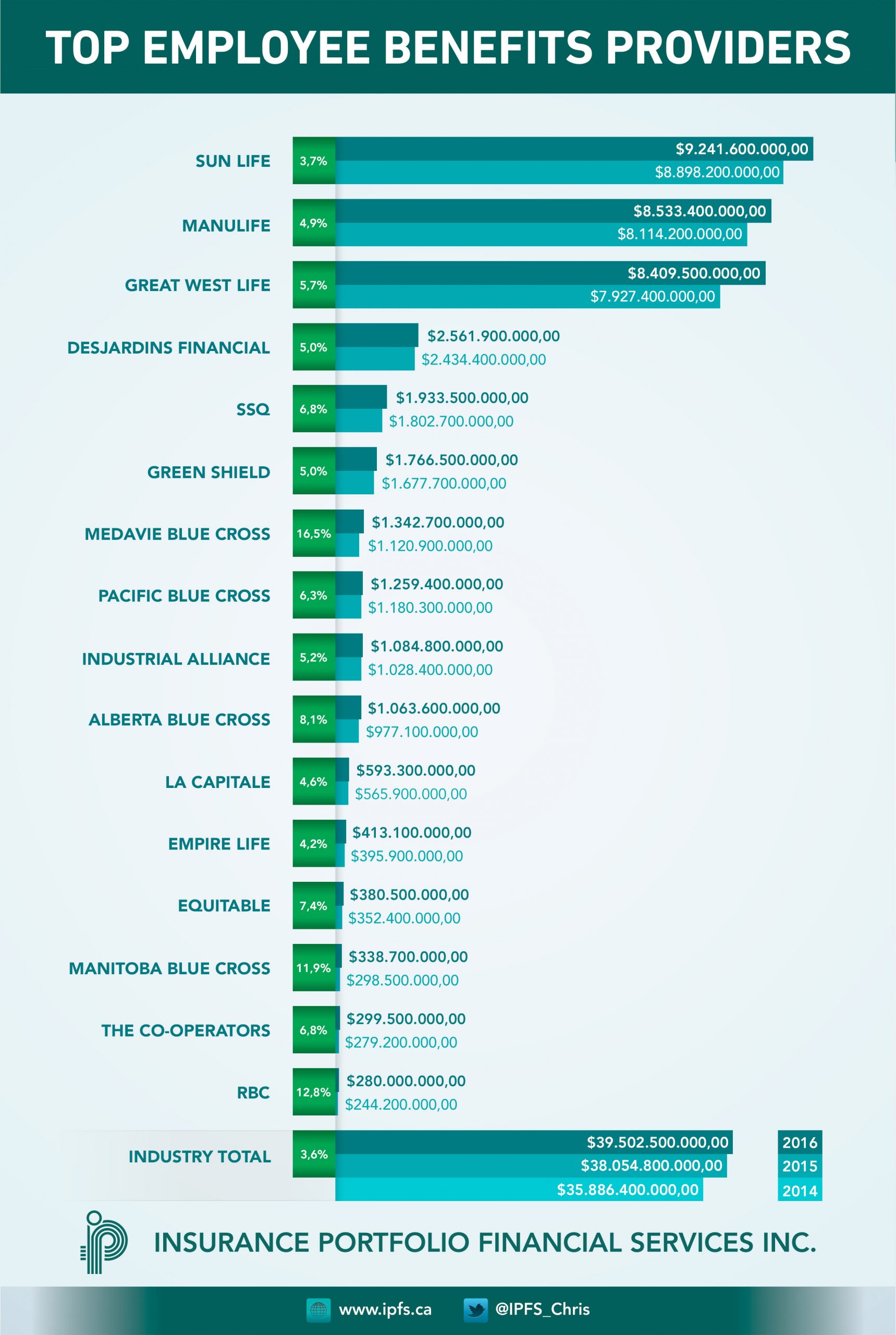 A few observations:
RBC is up 12.8% due to a number of factors, but mainly due to their partnership with Greenshield. RBC only provides life and disability coverage. In order to provide complete benefits plans that most small business owners want, RBC needed to provide health & dental coverage as well. That's where Greenshield comes in, as they only provide health & dental.
Blue Cross is made up of a number of regional companies. For this year, the company's provincial health figures have been added to the regional companies' figures.
There are other insurance companies in Canada who offer benefits coverage (e.g. GMS, Assumption, and Cigna, to name a few), but they have a smaller book of business and don't appear on this list.